Download the CloudCath Connect™ PD Whitepaper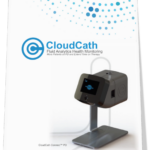 CloudCath is dedicated to better health outcomes for people with treatments that require catheterization and advancing real-time fluid analytics and remote monitoring of infectious diseases.
Learn more about every drop of fluid in a catheterized patient gives a window into that patient's health, which is usually discarded without analysis. 
Get more details on CloudCath Connect™ PD, a Fluid Analytics Health Monitoring system, and how it detects abnormalities of clinical relevance in dialysate effluent, most importantly peritonitis. See how CloudCath's proprietary solution delivers early insights to a patient's care team through and how early and actionable insights lead to better health outcomes, better patient experiences, and significant cost savings.

665 3rd St. Suite 250
San Francisco, CA 94107
CloudCath and CloudCath Connect™ PD  are trademarks of CloudCath
©2022 CloudCath
All Rights Reserved